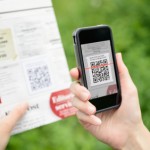 I was recently listening to another great podcast from Intuitive Websites, this one on Content Marketing. Content marketing is about creating good content that drivespotential buyers to your website. The content should 'ready' the buyer to purchase. Glenn and Tom talked about the consumer of content being more discerning than a few years ago, because so much good content is readily available that people are beginning to know what good content is. The way content can be accessed and displayed is evolving rapidly. Think e-books, video, audio, infograms, QR codes, slide shows, animations etc. Key principles of good content include:
Ensuring it is of value to your client (read learner) segment. e.g. relevant stories that are contextual to employee daily activities and challenges
Ensuing the content is simple and direct
Ensuring the content is consistent in format and regularity

I appreciate Internet marketing is about driving business, but there is an obvious synergy between content marketing and our role as learning professionals to develop accessible content that 'ready' employees to want to build expertise and know how. After all, don't we want to drive the business of continuous learning in our organisations? I think a learning technology strategy in 2012 should be less about interactive e-learning courseware and more about good content delivered easily into employee workflow. To remain relevant, learning professionals need to develop new skills in content writing and content preparation.
I highly recommend learning professionals take the time to examine trends in good, accessible internet content, and think about what content marketing can offer a workplace learning strategy. A great place to start is to listen to internet marketing podcasts such as Intuitive Websites. More podcast recommendations can be found on our resources page.