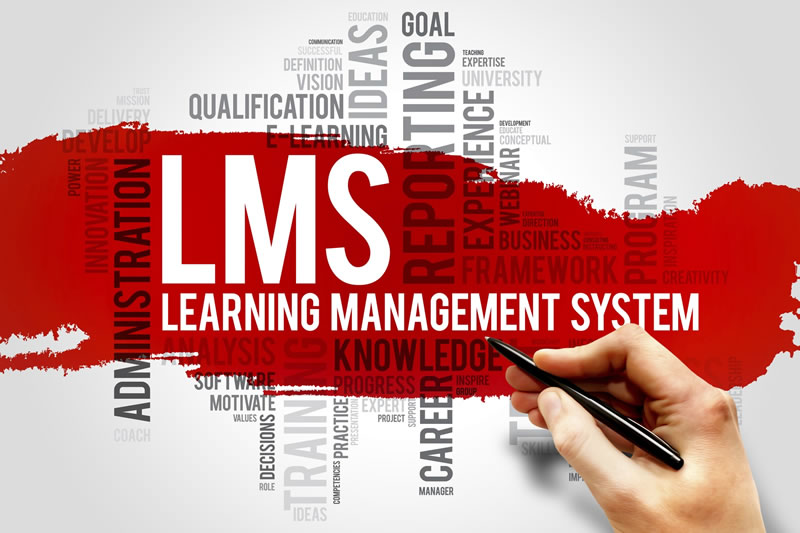 Question from a client:
We are thinking about purchasing a corporate Learning Management System (LMS). What do we need to think about?
Answer:
Most people I come across want to implement a LMS as fast as they can. A quick scan of the market, a shopping list of high-level requirements and off they go.
My experience has helped me to be mindful of the issues surrounding purchasing a LMS without due care. Learning Management Systems are expensive, and painful to replace. To this end, it's important to educate ourselves on what it means to purchase and then own a Learning Management System.
Let me illustrate three important considerations:
1. Develop rigour in LMS procurement and governance
Be thorough when purchasing a Learning Management System. Educate the team on what 'good' should look like, and what it will mean to compromise on features. Prepare the business internally by consolidating roles and responsibilities and developing LMS and content governance.
Refer to the graphic below:


2. Be clear on LMS-related roles and responsibilities
Learning Management System priorities and processes should reflect both business and IT strategic direction. There will be centralised and decentralised roles and responsibilities, and these often consolidate during implementation.
Try not to under-estimate the resources required to implement and embed a decent LMS. You are working with a system now, and a system needs discipline and maintenance.
Refer to list below: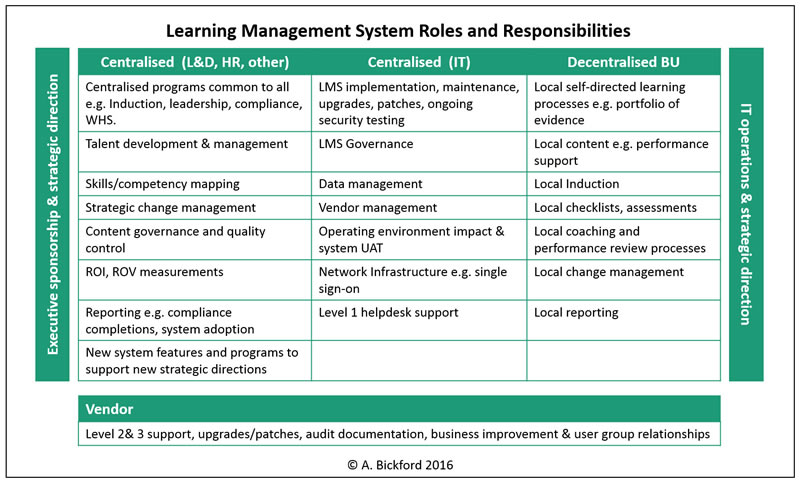 3. Develop LMS procedures and controls
During and post LMS implementation, you will be required to develop discipline that will help maintain the integrity of the LMS system navigation, content, data and reports. Essentially this never ends, as there will always be system and business maturity that requires implementation at the LMS level. Developing good LMS and content governance is key to maintaining the integrity of the LMS.
Refer to list below: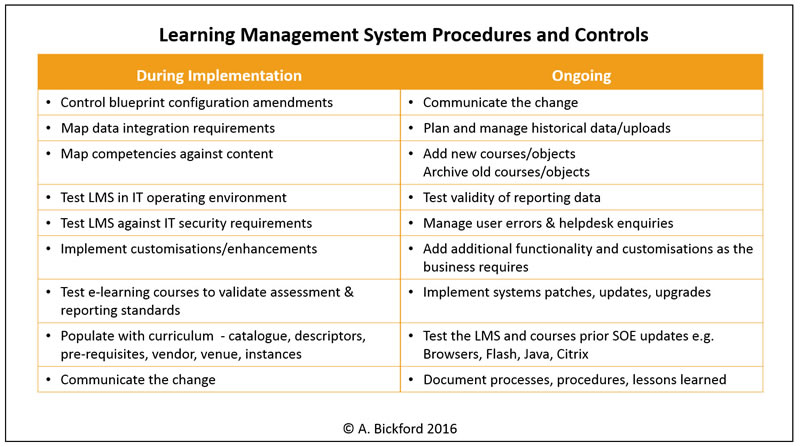 Should you have any questions or feedback, please don't hesitate to Contact Us.