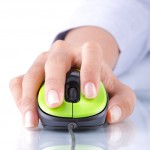 Video is a very powerful medium for learning, as described in our E-Learning Academy YouTube Channel playlist: Video for Organisational Learning.
A well scripted and camera shot video is very powerful for distributing corporate messages and training staff on concepts and processes.
However, training budgets don't always have the budget for high-end production videos. There are other cost-effective production options that can add value to training, as long as principles of tight scripting and visual interest are maintained.
Option 1: Video production using a smartphone camera or camcorder
Examples uses include vox-pops, monologues from experts, Q&A interviews and capturing repeatable skills and other manual processes.
Option 2: Video production using PowerPoint (PPT)
I use Camtasia Studio for PC. It's purpose built software, easy to use, relatively inexpensive and well supported by the company, Techsmith. Camtasia can be used straight from a PPT ribbon add-in. The Notes section of the PPT can be imported as captions to support WGEA accessibility. The narration can be recorded at the same time as recording the PPT animation.
For a more polished outcome with better editing control, I tend to record the narration separately, and save each PPT slides as a JPG prior to producing the video. How I do this is outlined below.
Steps for producing a quality video using PPT and Camtasia
1. Decide the size of the video: This is important to do up front, as you need to set up the size of the PPT slide to the dimension and size you require when it is saved as a JPG.
Use PPT Page set-up and choose On-screen Show 16:9. The default size of this page set up is 25.4cm x 14.29cm. This creates a JPG size of 960 x 540 pixels, which is adequate for a video for web. The usual size for web videos is 800 x 450 pixels.
If you want to show your video on a big screen, change the page set up to 36cm x 20.25cm. This creates a JPG size of 1360 x 765 pixels which is adequate for a video size of 1280 x 720 pixels.
2.  Script the video in PPT: This is an iterative process between creating the PPT visual on screen and the narration, which I write in the notes section of the PPT. The visual effect is important to maintain interest and reinforce the narration key messages.
I spend a little money purchasing iStock royalty-free pictures. I use enough pictures to ensure the graphics transition frequently, to keep viewer interest. Be sure to purchase the right size iStock photo to suit the size of the video you are creating (refer to the graphic pixel size).
To create the effect of PPT animation, simply express any build over several screens e.g. PPT screen 1 has the first bullet point, PPT screen 2 has the first and second bullet point, and so on.
3. Record the narration: The Camtasia PPT add-in enables you to narrate in real time to recording the PPT animations and transitions, using the recording software that is native to the PC you are using. This creates a WMA file. However, I prefer to develop higher quality MP4 audio file using Cubase recording software. Try to export the audio file from the recording software as one file. This gives you more control when you begin to edit the video in Camtasia.
4. Import the PPT created JPG files and audio file/s into Camtasia:
Add the audio file to the timeline, including any opening and closing music
Add each jpg to the timeline, in synch with teh audio file narration
Add any call outs effects to emphasise key points etc
Add captions, if required
Add transitions (if required – I usually avoid transitions)
5. Export the finished work to video format: (e.g. WMV, MP4), choosing the file size you require.
If you require two file sizes, you will need to export the first video and then save the Camtasia file as another version. Then, adjust any call outs to suit new pixel size of the second video.
For the video series on how to use Camtasia, go to Camtasia Studio 8 tutorial video series.
Remember, Camtasia can also create video screencasts for software training.
If you have a question about this process, fee free to leave a comment and I will respond.