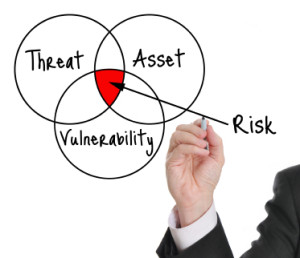 Get any group of learning professionals in a room, and one of the first topics of discussion will be Learning Management Systems (LMS). I have rarely heard a learning professional say "Our LMS does everything we need." More often than not I hear complaints.
Here are twelve (12) common complaints about Learning Management Systems.
Our LMS doesn't fit our existing administration workflows: A key reason to implement a LMS is to support efficient training administration. So, if this isn't working for you, then it is a real problem. When selecting a LMS, be sure to map your existing administration and end user workflows, and use these maps to communicate your LMS implementation requirements.
Our LMS doesn't provide the reports we need: Data can be sliced and diced lots of ways, but the LMS may only have a set number of 'out-of-the-box' report templates. Spend some time analysing your report requirements before speaking with LMS providers.
Our LMS can't be accessed with Mac computers: How annoying!
Our LMS doesn't support non Microsoft applications, such as Google Calendar: Very annoying!
Our LMS looks static and ugly: Not good enough these days! Providers should be well on their way to developing dynamic web-based LMS interfaces for both end users and LMS administrators.
Our LMS is confusing for new users to navigate: Again, not good enough. Usability is an established science these days. Be sure to test the LMS with a cohort of users prior to purchase.
Our LMS doesn't talk seamlessly with our people database (HRIS): This is a common issue. Make sure you have a detailed plan on how data will interface between the LMS and your existing HRIS, and speak with other customers with similar people systems to check how well integration has worked for them.
Our LMS doesn't invitingly display course titles and demos: Like e-retail sites, a good LMS will display the catalogue of courses invitingly. Well…I haven't seen this yet…
Our LMS costs us a bomb every time we customise a feature: It's so important to get requirements matched as closely as possible before engaging a LMS provider, as any changes to the generic LMS will cost you. Remember, customisation means a change to the 'wiring' of the LMS, often requiring coding. Configuration refers to a simpler change.
Our LMS does not release new versions frequently: This is an issue. If insufficient funds are being spent in developing new LMS versions, then issues of stability, operating environment compatibility and down right 'ugliness' will become an issue.
Our LMS does not have a Smartphone/tablet app: Apps enable the pages of a web-based LMS to be resized and rationalised for smaller, finger-touch screens. If you are working towards a mobile strategy, then it's pretty much a 'must have'.
Our LMS doesn't meet our new IT security requirements: IT security is not a trivial matter. Be sure the LMS providers you speak with treat this topic with seriousness.
The Bottom Line
Learning Management Systems are a significant investment of time, resources and change management. Be sure to get good advice. Get clear about:
Your functional requirements: Work with a specialist to get clear about your system requirements. Be as detailed as possible. Include your report requirements.
Your processes: As well as getting clear on the detail, you need to be clear on the 'concept' of a LMS and what it will do for your organisation. Work with a specialist to identify your current and desired learning management processes. Don't just watch LMS demonstrations – play with them yourself. Immerse in a number of 'sandpit' LMS environments to understand usability and workflows.
Please don't hesitate to contact us if we can be of any assistance providing independent expert support in your LMS decision-making process.